Financial Lines Insurance
Financial Security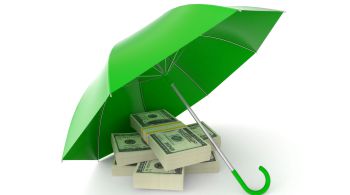 Don't let the fear of financial loss hinder your progress.
Bankers Blanket Bond Insurance
Scope of Cover
Banks and other financial institutions face a higher level of exposure to financial loss resulting from criminal behavior than most other institutions.
Directors and Officers Liability Insurance
Scope of Cover
Provides coverage to past and future Directors and Officers for losses arising out of a claim made against him for which he has not been indemnified by the corporation he is serving.
Kidnap and Ransom Insurance
Scope of Cover
Kidnap and Ransom/Extortion Insurance not only protects against financial loss but also provides the services of Kroll Associates, leading crisis management and security consultants, to manage incidents on the policyholder's behalf.
Professional Indemnity Insurance
Scope of Cover
The policy pays on behalf of the insured all sums which the insured becomes legally obligated to pay as damages by reason of liability arising out of any negligent act, error, mistake, or omission in the rendering of or failure to render professional services for others in the insured 's capacity as a professional.
Scope of Cover
When data leaks one problem leads to another
Fidelity Guarantee Insurance
Scope of Cover
Fidelity implies the faithful or loyal performance of a duty and a fidelity guarantee policy is an insurance against the results of dishonesty or disloyalty, both of which stem from a lack of fidelity.
Pension Trustees Liability Insurance
Scope of Cover
The pension fund trustee liability insurance provides protection for the trustees, the employees, the employer company and the scheme itself in event of claims brought against them.